Which one fits me? 
Graphic designer? Art director? 
Visual communication designer? 
Creative director? All and none. 
Imagination+Engineering: Imagineering. 
Cross-disciplinary thinking in a very effective way. 
Exploring the paths between media arts and 
communicating people. 
This is what I do.
Studied MA in the Department of Visual Communication Design at Istanbul Bilgi University following his graduation from the Department of Advertising and Publicity at Marmara University. More than a decade, worked with leading advertising agencies including JWT, Publicis, Leo Burnett and McCann Erickson. Created campaigns with full responsibility for national and worldwide brands.

Creative Direction, Consultancy, Concept Development, 
Art Direction, Advertising, Graphic Design, Brand Identity, 
Typography, Illustration, Photography

Istanbul Bilgi University
MA, Visual Communication Design
Istanbul, Turkey

Marmara University
BA, Communication & Advertising
Istanbul, Turkey

orgutcayli.com
Creative Director / Designer
Istanbul, Turkey
Clients include
 Apple, I Mean It LA, dDf Int, Mey, 
Geometry Global, Show Tv, JWT, Group Biz, 
TEB Paribas, Ülker, Finansbank, Türkerler


Storm
Founder / Creative Director
Istanbul, Turkey

I Mean It
Creative Director
Istanbul, Turkey
Clients include
D-Smart, Fox, Tuborg, Carlsberg, Corona, 
Guinness, Leffe, Hoegaarden, Türkiye


Supercutz.Co
Co-Founder / Creative Director
Istanbul, Turkey
Was founded in November 2012 by Orgut Cayli and Necmi Zeka

Manajans / JWT
Creative Group Head
Istanbul, Turkey
Clients include
 Turkcell, Nokia, UNICEF, Bomonti

McCann Erickson
Creative Group Head
Istanbul, Turkey

Clients include
Coca-Cola, Intel, Pizza Hut, Nestlé, Opel, 
Nescafé, Mastercard, Mobil, Tetra Pak, Benetton, Solo, Mey

Leo Burnett
Senior Art Director
Istanbul, Turkey
Clients include
McDonald's, Turkcell, Axa, Şölen, Groupama
Publicis Yorum
Senior Art Director
Istanbul, Turkey
Clients include
Coca-Cola, Renault, Sony, Whirlpool, Nestlé, 
Garnier, D&R, Rowenta, Moulinex, Akbank, Türk Telekom, 
Turkish Airlines

Penajans D'Arcy
Art Director
Istanbul, Turkey
Clients include
Fiat, Bellona, Istanbul Metropolitan Municipality

European Design Awards
Silver Best Corporate Illustration | Blank Handbook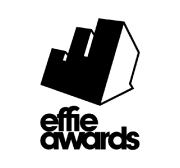 Effie Awards
Silver Information Technologies | Gnctrkcll

European Excellence Awards
Finalist (x2) | Türk Telekom Jettvel

Crystal Apple Awards
Third Place Best in Print, Drinks | Tekirdağ Rakısı
Crystal Apple Awards
Crystal Apple Best Use Of Integrated Media | Gnctrkcll
Crystal Apple Awards
Crystal Apple Insurance & Financial Services TVC | Groupama
Crystal Apple Awards
Second Place Integrated Campaign | Gnctrkcll
Crystal Apple Awards
Second Place Information Technologies TV Campaign | Gnctrkcll

Kırmızı Best In Print Awards
Best In Print | Renault Modus
Kırmızı Best In Print Awards
Best In Print Campaign (Finalist) | Renault Modus

Digital Age Awards
The Big Award | Gnctrkcll
Digital Age Awards
Best Integrated Digital Campaign | Gnctrkcll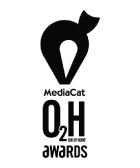 Mediacat Out of Home Awards
Best Illustration | Türk Telekom 444

Turkish Society of Graphic Designers 
Selected Work (Typography) | Türk Telekom 444
Turkish Society of Graphic Designers 
Selected Work (Book) | New York Subway
Turkish Society of Graphic Designers 
Selected Work (Poster) | Istanbul Saydam Günleri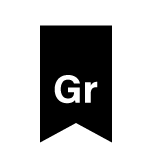 Graphic Design
Featured | Rammstein — Benzin Remixes
Graphic Design 
Featured | Lighthouse VFX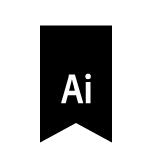 Illustrator
Featured | Rammstein — Benzin Remixes
Wacom Gallery
Behance Organization Gallery
Featured | Master & Dynamic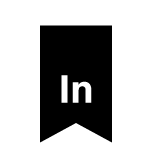 Interaction
Featured | Apps United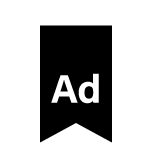 Advertising 
Featured | Türk Telekom
Product Design
Featured | Coke'n Music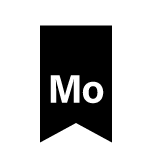 Motion
Featured | Türk Telekom
Motion
Featured | Akbank Neo
Motion
Featured | exi26 Rock'n Coke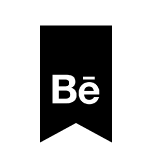 Behance
Featured | exi 26 Rock'n Coke
Behance
Featured | Renault Clio
Behance
Featured | Akbank Neo
Behance
Featured | Effie Awards
Behance
Featured | Blank Handbook
Behance
Featured | Sony
Behance
Featured | Blank Handbook Illustrations
Behance
Featured | Maximalist for Kutukutu
Behance
Featured | Commercials for Akbank exi26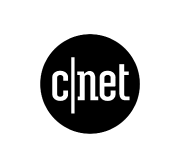 Eye
Quarterly Magazine, UK

The Village Voice
Weekly Magazine, USA

L'Express
Magazine, France

Courrier International
Weekly Newspaper, France



Étapes:
Bi-Monthly Magazine, France